sloArch.com is a news and entertainment site dedicated to strengthening the Cal Poly San Luis Obispo Architecture community.  We are just in our infancy, but our goals are to bring assistance, education, and entertainment to the Cal Poly Architecture community though news coverage, media production, and community outreach.
If you have an idea or something you would like to contribute let us know!
History

sloArch.com started in the May of 2009 as a general Architecture blog by Tim Alatorre (B. Arch '06 CalPoly SLO).  In December the site joined with Haley Gipe (B. Arch '06 CalPoly SLO) to lauch The Studio, a podcast devoted to Cal Poly San Luis Obispo Architecture students and Alumni.  As of 2010 the site changed its focus to the Cal Poly community.  In March, Peter Kaupert (B. Arch '05 CalPoly SLO) joined the team to assist with news gathering, reporting, and the very complicated process of forming a non-profit corporation.  We're not very far a long in this process.  If you know of a good lawyer looking for some pro-bono work let us know!
People
Tim Alatorre AIA, LEED AP
President, Executive Editor
Tim has wanted to be an Architect as long as he can remember and for as almost as long he had a dream of attending Cal Poly San Luis Obispo.  That second dream came true and he graduated with a Bachlor of Architecture in 2006.   After years of studying and test taking Tim was issued his licence to practice Architecture in the State of California on April 21, 2010.
With over 15 years of experience with CAD(D)/BIM and over a decade of experience in the Architecture profession Tim has spent half his life doing what he loves.  He has worked on a variety of building types, including commercial, residential, and educational projects.  Before graduation Tim worked with another Cal Poly student designing and preparing working drawings for residential projects throughout Southern and Central California.
Tim has recently been involved with the AIA San Francisco Chapter where he is participating in the mentorship program.  He has also been used by the California Architect's Board as a subject matter expert to develop the California Supplemental Examination.
Today Tim considers himself a Revit expert, or if not that, then a Revit addict.  He loves the creative process, solving problems, and working with talented people.
He currently works with RLS in San Francisco.
Haley Gipe Assoc AIA, LEEP AP
Vice President, Managing Editor
With a keen eye for detail and style, Haley stormed onto the Architecture design scene after graduating from Cal Poly San Luis Obispo with a Bachelors of Architecture.  Although she walked with the Summer class of 2006, the exact year of her degree deferment is still under debate.  (The Studio Episode 1).
Haley is currently the IDP State Coordinator for Northern California and sits on the Council of Advisors for the Academy of Emerging Professionals through the AIA California Council.
Haley has been working at Darden Architects in Fresno CA since 2008, where she has helped to established a stellar IDP educational program within the firm that ultimately lead to the AIA national IDP Firm Award 2009-2012.  She is currently working towards licensure in California, studying for the Architecture Registration Exams in hopes of becoming licensed by 2012.
In 2009 Haley attended the AIA Grassroots Leadership and Legislation Conference in Washington D.C., the AIA National Convention in San Francisco and the National IDP Coordinators Conference in Portland.  She has recently been working to get involved with the CAB.  This work and involvement in IDP and Licensure information has put her in touch with key NCARB individuals which led to the opportunity to travel to four universities in October of 2009 and present IDP and Licensure information to students, faculty and administration, ultimately reaching around 450 students (300 of which were at Cal Poly alone).  She plans to ramp up her agenda for IDP and Licensure outreach in 2010 with the California Council and kicked off her campus tours for this year with a stop at Cal Poly.
More recently Haley has been trying to become more involved with the Cal Poly Architecture department, specifically related to keeping faculty and students informed about the IDP and Licensure requirements.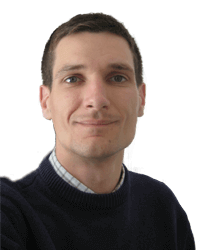 Peter Kaupert
Paperwork Guy, Contributing Editor
From an early age, Peter was observant of the influence buildings had on the lifestyles of their users. His childhood decision to pursue a career in architecture eventually led him to Cal Poly, San Luis Obispo. During his time at Cal Poly, he was able to participate in the Florence Italy study-abroad program. Living in Florence and visiting other long-established cities throughout Europe opened his eyes to the value each building contributes to the greater urban fabric. His life's ambition is to participate in creating spaces that contribute to the greater good of society and enhance people's quality of life.
Peter graduated with a Bachelor of Architecture Degree from Cal Poly San Luis Obispo in 2005. He spent the next five years employed with GFH Architecture, an architecture firm based in Atascadero, California. He enjoyed working for the small-sized firm and the variety of experiences and project types it offered. He considers himself lucky to have spent nine years in the San Luis Obispo area. In 2010, Peter relocated to Eugene Oregon where he eventually enrolled in the University of Oregon Master of Business Administration (MBA) program in the Sustainable Business Practices track. He obtained the MBA in June, 2013.
Since 2009, Peter has done a variety of residential-design projects in California and Oregon. He is currently seeking a professional role that will allow him to use his combined architecture and business experience and enable him to move toward obtaining his architecture license. He always welcomes a good discussion about architecture.