by Tim Alatorre
Chumash Architecture Show, 2010
If you haven't heard, right now, as you read this the 2010 Chumash Architecture Show is going on! There is only one day left, so if you haven't gone yet make sure you stop by the Chumash Auditorium between 10am and 5pm tomorrow, Sunday May 30th.
Over the next week we will be posting a lot more content to the site, including pictures, video, and audio recordings.
We want to give a big thank you to Henri de Hahn, Barry Williams, Sean Graff, and the entire Chumash Show committee for putting on what may arguably be the best show yet. It makes us more than proud to say that we are Cal Poly Alumn!
While you wait, here is a picture of the Architecture class of 2010. Sorry for the couple people who didn't fit in the picture, next time try to sit in the middle.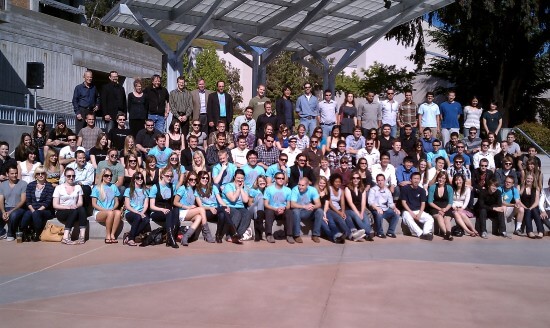 ---