by Tim Alatorre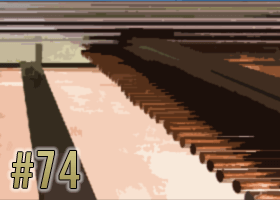 Podcast: Play in new window | Download (740.0KB)
Subscribe: iTunes | Android | RSS

Denisse Diaz De Leo Castelazo (B'Arch '06) and Fausto Teran (B'Arch '05) call in to talk all things Michigan. They are both heavily involved in hands on architecture. Building, fabrication, and 7 axis robots!
Don't forget to tell your friends about us, join our Facebook Group, leave reviews on iTunes, vote for us on Podcast Alley, and follow us on Twitter!
Check out the show notes for links and more!
---