by Tim Alatorre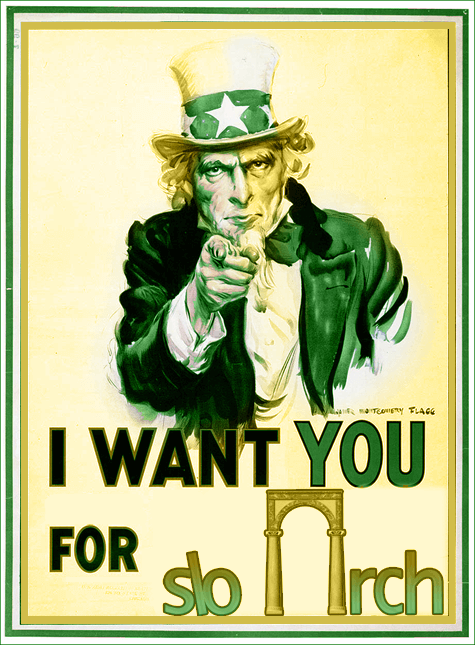 Okay, I know, the graphic is way overused. But it's true, We Want You for sloArch! As part of our 2010 initiative sloArch is expanding and we want your help. Yeah, yeah, I know. You are busy. But we hope to make this website the portal for all things Architecture and that means you. You are an Architect after all, or you at least pretend to be one. So help us and let us help you! So… what can you do?
For starters, subscribe to The Studio! This is our new weekly podcast by, for, about, and featuring CalPoly San Luis Obispo students and alumni! Yeah, that's right, we're talking about you!
Contribute to our new forums! Have a Revit or AutoCad question? Need help with the IDP? Not sure what's the best technique for creating a model that's sure to get you noticed in studio? Post a question and we"ll help you find the answer.
Write for us! We are looking for contributing authors. If you have a report on a show in the Berg gallery, news on a Hearst lecture, a Revit tutorial, or want to promote your latest project, we want to hear from you! If you are interested please contact us!
Don't let Uncle Sam down,
contribute today and help out the Cal Poly Architecture community!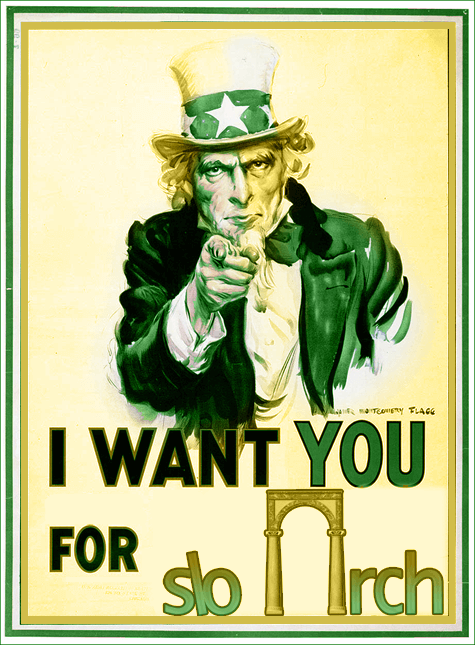 ---