by Haley Gipe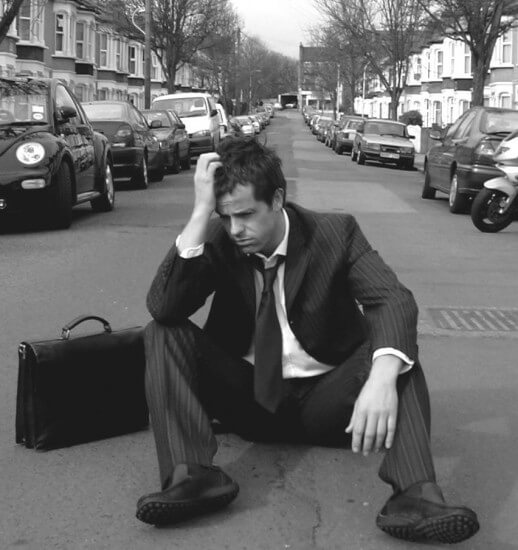 I received the email below last week and at first didn't know how to respond. I finally responded as best I could and it turned into some sort of personal manifesto. In writing this I also felt a sense of renewed pride in what brings us into this crazy, sometimes frustrating, world of architecture.
One thing we have learned from doing theStudio is that there are many of us who share the same experiences. In the hope that this might help more people, or at least cause you to think about your place in this profession, we are reposting my response here. Names have been changed to protect the innocent.
Here's to good people and good architecture!
I graduated from Washington State University in 2002 with an naab b.arch, and just left the profession all together. I was sick of being treated like shit. I contacted the NCARB coordinator here in Washington a month ago thinking I might stand to deal with this idiot occupation in a year or two if I had the strength. And they pointed me to the NCARB web site, God knows I was having a hell of a time finding it with google.

My question is, is this still an idiot occupation, where people are treated like shit and forced to make video games all day long, or has it actually changed any? Or would you recommend that I flush my degrees down the toilet where they belong?

-Frustrated
Here is my response:
Frustrated,

First off, thank you for contacting me. I'm not sure where or how your found my information, but I'm happy to be of service. Your email caught me off guard and I didn't really know how to respond to it. Secondly, the questions you're asking are important ones, and they're questions that many professionals face from time to time throughout their career, be it architecture or not. However, It's really up to you in the end if this whole architecture thing is something you want to stick with and navigate as your professional career path.

I understand your frustration, I hear where you're coming from, but I'd caution you on throwing away a degree and a profession as a whole, solely based on what it sounds like to be some pretty negative past experiences. Your hostility towards the profession would certainly be reason enough to walk away entirely. Yet, I would also ask you what brought you to architecture to begin with? If you're passion indeed lies somewhere within this profession, then you'd be doing yourself a great disservice if you walk away, disgruntled out of anger.

Honestly, this is a hard profession, it's not easy, but then again it's not supposed to be easy. The practice of Architecture is comparable to that of Law or Medicine, which are both equally rigorous and employ their moments of "being treated like shit." But this is also a great profession, filled with integrity and purpose.

Ultimately, you are the master of your own destiny. If you truly believe that this is an "idiot occupation", then by all means flush your education and walk away. Because truthfully, coming from me as someone who loves this profession and is sticking it out, I would personally prefer to be working alongside people that enjoy what they're doing. I'm not saying it's easy, or every architecture firm is awesome and inspiring, I'm not saying it's sunshine and roses every day, but what occupation is? But maybe that's fundamentally where you and I differ, because where you view this as an "idiot occupation" I see a professional career and an institution based in creativity, design, community, fellowship and professionalism.

Then again, maybe things are different up there in Washington! Just kidding Frustrated, I love Washington!! But all kidding aside, it sounds like you have some personal decisions to make, and I may or may not be able to help you with that.

All I can tell you is what I know in my short professional career after graduating from Cal Poly, San Luis Obispo here in California, and my own personal experience. I enjoy my job, and there are many days where I even love it. I work with amazing, talented, intelligent people that are willing to teach me what they know and listen to my questions and opinions. I chose to be active in professional organizations where I can meet other inspiring people, build my personal and professional network, and stay plugged into the building community. I genuinely and whole heartedly enjoy buildings, be that learning about them, observing them, studying them or being involved in their creation. I can tell you, without a doubt, that some of the best people I know and choose to surround myself with, are people from architecture and the practice of architecture. I have respect for this profession and seek out those people, firms, events and opportunities which further the positive advancement of architecture and all it entails. I also believe in this profession and the power that it can have when positive people choose to practice architecture with integrity as stewards of the public's health, safety and general welfare.

So you tell me Frustrated, do YOU want to flush your degree down the toilet where you think it belongs? Do you want to be treated like shit? Do you want to be forced to make video games all day long? Do you want architecture to be an idiot occupation? I don't want any of those things for myself or anyone else, do you? So, as a current employee and future architect, I chose to make sure that things don't happen in my place of employment or with individuals that I manage or those that manage my own work.

Food for thought. Take it or leave it. Let me know what you think and how you feel. I'm happy to talk more with you if you're interested. Or you can write me off as a crazed-architecture-type. If anything, you asked and I responded openly and honestly, so as a representative for a small portion of the profession I hope I helped you out in some way. If you're interested in hearing about other opinions and great things happening in architecture, check out the weekly podcast that I co-host for more perspective, who knows maybe it'll even bring you a few laughs:

Keep me posted.

Take care.

Haley
---