by Tim Alatorre
Posted on December 2, 2010
We are now accepting entries for the 1st annual sloArch sketching competition!
~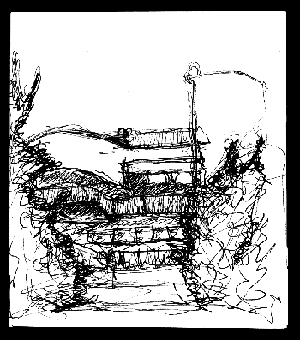 Simply send us your favorite original sketch by November 19th and you could win one of our new architecture T-Shirts!
The store won't be opening until next year so you'll be the first on the block with one of these awesome original designs!
Official Rules:
Entries must be original works and owned by the submitter.
Sketches can be of any subject, just keep them family friendly.
You may enter as many times as you want but only one prize will be awarded per person.
We reserve the right to disqualify any entry for any reason.
Images may be used for promotional purposes.
There will be a maximum of three winners.
Winners will be announced on the December 22nd episode.
That's it, good luck!
---