by Tim Alatorre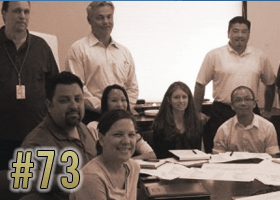 Podcast: Play in new window | Download (9.0MB)
Subscribe: iTunes | Android | RSS

Elise Drakes ('06) and Joe Dunn (USC '90) from Taylor Architecture join us for a special show on the ins, outs, ups, and downs of doing architecture work for free. Chumash show is coming up, make sure you donate to help support this important event.
Don't forget to tell your friends about us, join our Facebook Group, leave reviews on iTunes, vote for us on Podcast Alley, and follow us on Twitter!
Check out the show notes for links and more!
---