by Tim Alatorre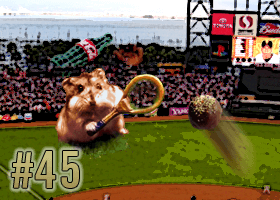 Podcast: Play in new window | Download (7.9MB)
Subscribe: iTunes | Android | RSS

Carisa Nakano, B'Arch '10, LEED AP, shares her experiences doing her senior project in Ghana, her thoughts on the World Expo in China, and Haley isn't sure if she wants to own Uncle Frank.
Don't forget to tell your friends about us, join our Facebook Group, leave reviews on iTunes, vote for us on Podcast Alley, and follow us on Twitter!
Show Notes
Site News
New Facebook Friends

Nicholas B. Leone, B'Arch '07
Rapid Fire Questions:
Cal Poly or Berkeley? Cal Poly
Autocad or Revit? Revit
Parallel bar or T-Square? Parallel bar
Facebook or LinkedIn? both
Arch Record, Arch Digest, or Architect? Architect
Drafting dots or tape? Dots
Yellow trace or white? White
Ad Markers or Prisma? Ad
Pen or Pencil? Pencil
Mac or PC? PC
Giants or Rangers? the Giants!!!
SCORE: 8
Interview
Carisa was in Sandy Stannard's Studio

the stuido topic was architecture and nature
her thesis project was cocoa farming and education center in Ghana

Carisa tells us about her thesis project!

The concept of real site and real project for thesis

Carisa talks about her recent trip to China for the World Expo

http://en.expo2010.cn/
The effects of global travel and experiences of different cultures
Cal Poly News
2010 Vellum/CAED Furniture Competition & Exhibition
General News
---