by Tim Alatorre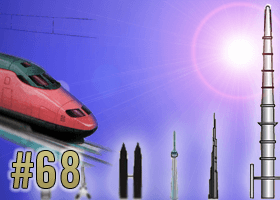 Podcast: Play in new window | Download (30.3MB)
Subscribe: iTunes | Android | RSS

MIT develops new stronger, longer lasting, "green" concrete that will last for 20,000 years and Saudi Arabia announced plans to build a mile high tower. Plus we sneak in another article about uncle Frank.
Don't forget to tell your friends about us, join our Facebook Group, leave reviews on iTunes, vote for us on Podcast Alley, and follow us on Twitter!
Check out the show notes for links and more!
---